If you're been waiting for a discount to purchase Backpack - this is your moment 😀 We've decided to join the Laravel trend again this year, and for a limited time we're offering Backpack licenses at an incredible price: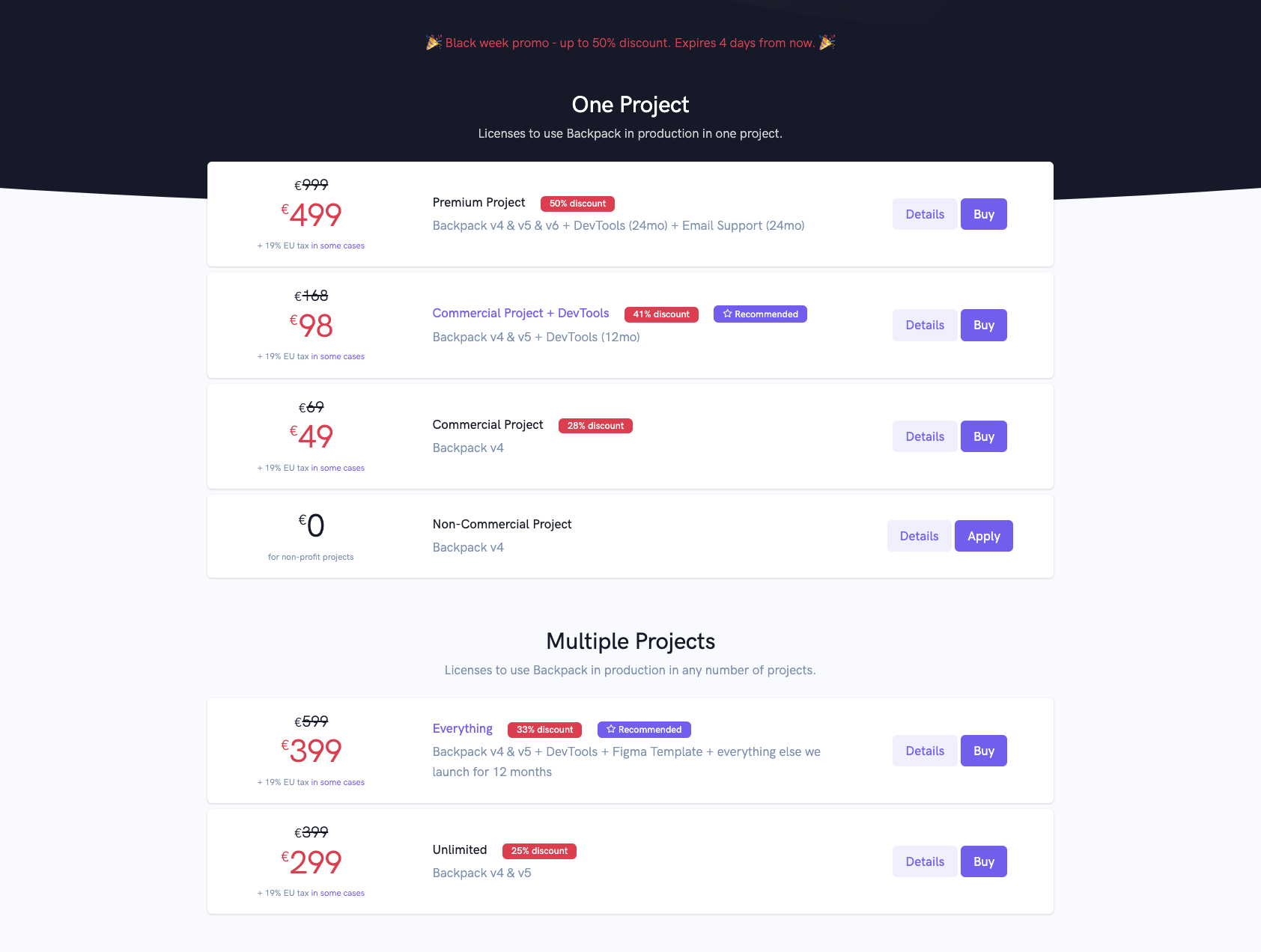 In addition, you can also get:
After this discount is over (Tuesday), these premium addons will no longer be 79 EUR (30% beta discount), but 99 EUR (normal price). They're not "beta" at all - plenty of people are using them and are very happy with them (us included). We heavily recommend you try them out... and this is the perfect time to buy them for cheap.
Thanks for being part of the Backpack journey - hope you appreciate the discounts 😀